Hot Stove Sunday on WGBB
Tonight, I am live from the studio of 1240 AM WGBB.
It's been a slow hot stove, but I will recap where both team's stand after the GM meetings.
Hear my thoughts on the Yanks "wait and see" approach with the free agent starting pitching market, if Eduardo Nunez can be used as the centerpiece of a deal, and how the Yanks and Braves could come together on a deal.
I discuss the Mets 50th anniversary press conference, trading David Wright, and the new walls at Citi Field.
I will also give you my thoughts on the new playoff system and collective bargaining agreement.
Joining me during the show is Brien Jackson from ESPN's "It's About the Money" and Steve Keane from the Kranepool Society. You can call in as well at 631-888-8811.
DOWNLOAD THE REPLAY ON BLOG TALK RADIO.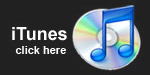 By
Mike Silva
Tuesday, 22 Nov 2011
Related Content
This day in baseball history
July 25
2008

On July 25, 2008, a statue is dedicated at the National Base ...

2007

On July 25, 2007, two New York players reached the doorstep ...

2004

On July 25, 2004, a record number of Hall of Famers return t ...
More Baseball History
Tagged:
Login
or
register
to post comments