Mike's Mailbag 9/19
The Baseball Page
Mike's Mailbag
Mike's Mailbag 9/19
Who's the meanest player in baseball? The hottest at the Emmys? Scared about the Sox yet?
Mike's Mailbags are going to be moved to Monday starting today. So Monday it is!
Joshua, Chi: SI ranked Pierzyniski as meanest player in baseball? How do you feel about that?
Well they have no reasoning written for anyone so I don't know how they chose these players. But I've heard AJ Pierzyniski has been the most hated for years. Chase Utley is mean? (I think Mac from Always Sunny would be offended by that) I've never heard that before - Same with Pujols. I don't really know where these pics come from. Morgan and Youkilis are good pics though. But yeah, I really dislike AJ too.
Julian, Chicago: Who had the worst Emmy speech? Who had the ugliest outfit? Which Aubrey Plaza looked the best?
To be honest I didn't watch the Emmy's - It was on the same time as football. I did follow some of the results. There are a couple I'm not happy with. I would have chosen Kelly Macdonald from Boardwalk Empire for supporting actress in a drama. Elisabeth Moss from Mad Men should have won lead actress in a drama. I was really disappointed that Steve Carrell never won an Emmy for Michael Scott in The Office. Jim Parsons shouldn't even have been runner-up, Louis CK would have also been a great choice. Lastly Amy Poehler should have won lead actress in a comedy for Parks and Recreation. I was pleased with all of the Modern Family nominations and wins, Ty Burrell had a great speech. Julianna Margulies had the worst outfit I saw. There were some I loved though - Elisabeth Moss looked great in her dress - Same with Julie Bowen and Sarah Hyland. I don't even know who Nina Dobrev is, but she looked amazing. I don't really understand your Aubrey Plaza question? Did she have more than one dress? The one I saw looked stunning. She wins the Lavery award for best dressed. My biggest disappointment? - That Arrested Development isn't on the air! It deserves all the awards!
Teddy, Salem: Are you more concerned about the Red Sox than you were last week?
Not really. I mean, things aren't looking great but they have the schedule on their side. Their starters are still diminished but luckily they have 7 more games against the Orioles. Well six - They just lost one against the Orioles as I write this. The Rays and Yanks on the other hand play each other 7 more times. It will be some interesting games. Unlikely, but I wonder if the Yankees think about who'd they rather see in the playoffs, because they basically have the power to choose. I have more confidence in Julianna Margulies winning best dressed than the Rays making the playoffs.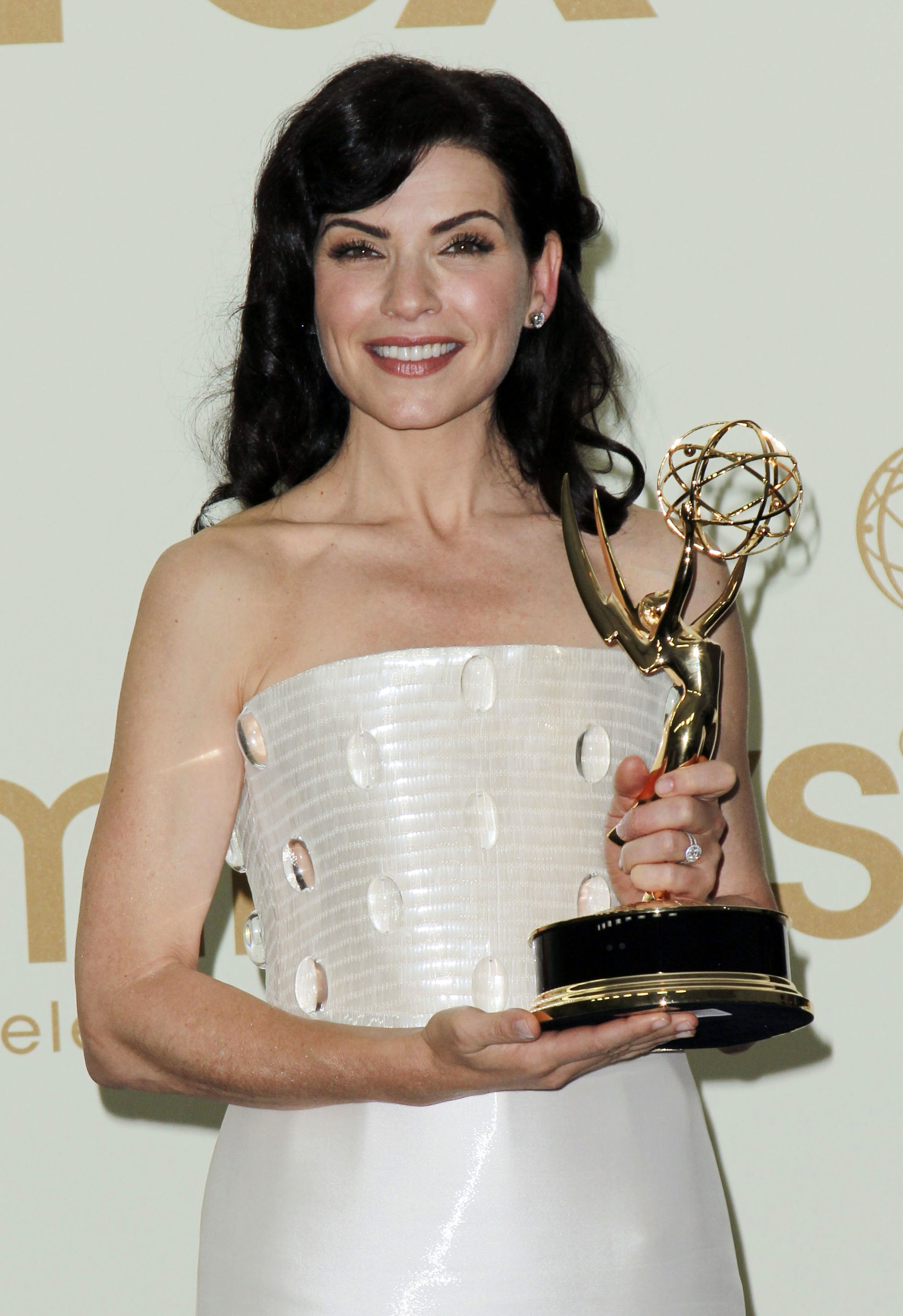 I also got a question about Matt Moore that I'll address now. It's if I think Matt Moore will make a difference down the stretch? To tell you the truth, I haven't seen him pitch. The minor league numbers are great, but I don' think people should expect him to be like David Price was in the bullpen. That was a rare situation, it doesn't happen often. I don't expect him to be too impactful.
Noel, Penn State: The lockout didn't hurt football at all. What impact will it have on the NBA?
It will hurt the NBA more. Football was great, we didn't miss any time and we had a two week smash of free agency - Basketball will miss games. Basketball was at a good place, a lot of hype at the end of the season with the Heat in the finals but losing to the underdog Mavs.
In the short week that's all the messages I got. I did see a couple tidbits that I'm going to mention.
For one, did everyone see Brian Wilson wearing the Back to the Future shoes that I wrote about prior?
And here's an interesting stat I heard today - Brandon Morrow hasn't given up a double play all season. At 166.1 innings, he holds the record for innings pitched in a season without having a double play.
If you listened to me and took the Chargers with the points this weekend, you would have lost... but Rivers had a good game. So I at least gave you that. With tonight, I really wanted to pick the Rams but with all the injuries, the Giants should have no problem.
Who designed your Emmy dress? Let me know mikelavery@thebaseballpage.com
By
Mike Lavery
Monday, 19 Sep 2011
Tagged:

A.J. Pierzynski, Albert Pujols, Baltimore Orioles, Boston Red Sox, Brandon Morrow, Brian Wilson, Chase Utley, Chicago White Sox, David Price, Kevin Youkilis, Matt Moore, Milwaukee Brewers, New York Yankees, Nyjer Morgan, Philadelphia Phillies, San Francisco Giants, St. Louis Cardinals, Tampa Bay Rays, Toronto Blue Jays
Login
or
register
to post comments