Tom Seaver: The Last Icon
Tom Seaver: The Last Icon
We do a Mets-centric show tonight, as Steven Travers, author of a new book called "The Last Icon: Tom Seaver and His Times."
We will discuss Seaver's career, learn about him personally, and see how he rates versus the greatest pitchers of all-time.
Later in the show I will discuss why the Mets should retire Gary Carter's number with Jon Springer of Mets By the Numbers.
Also hear me discuss Mike Piazza's comments on MSG about wearing a Mets hat in the Hall of Fame.
CLICK HERE TO DOWNLOAD THE REPLAY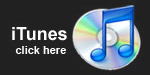 You can check download my app for both iPhone and Droid here
By
Mike Silva
Monday, 23 Jan 2012
Related Content
This day in baseball history
December 21
2011

The Kansas City Royals sign lefty reliever Jose Mijares to a ...

2011

The Texas Rangers trade pitcher Ryan Kelly to the San Diego ...

2011

The Cincinnati Reds acquire players including lefty reliever ...
More Baseball History
Login
or
register
to post comments