to witness Obama in a stage curtains at January 21
At Monday's (January 21), Inaugural Ball, where we took the stage
directly before President Barack Obama and his wife Michelle thrilled

attendees by slow-dancing to Jennifer Hudson's version of "Let's Stay
Together. The day was crazy; we were in Minneapolis, in Paisley Park,
rehearsing for the tour.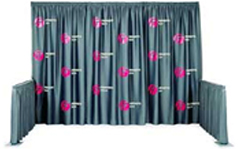 After doing Conventions displays-check,
Fun. were basically sequestered in a dressing room at the Washington
D.C. Convention Center, waiting for their time on stage, and the arrival
of the president. "We get word he's coming in, we get rushed off to the
side of the stage, and there's Secret Service everywhere. And he came
out, [Obama] danced while Jennifer Hudson sang, we were like 100 feet
away and it was insane to witness that," Antonoff said. "And then we get
ushered into a small pipe-and-drape room.
It's a moment that Obama for his support of LGBTQ rights, the idea of
being nominated for Grammys or selling out big shows or having platinum
albums or stage curtains, those are impossibly far off dreams, I think that might have been the first experience that we've had together...
By
foxug
Tuesday, 29 Jan 2013
Related Content
This day in baseball history
September 01
1989

On September 1, 1989, Commissioner Bart Giamatti dies from a ...

1975

On September 1, 1975, Tom Seaver becomes the first major lea ...

1971

On September 1, 1971, the Pittsburgh Pirates field the first ...
More Baseball History
Tagged:
Login
or
register
to post comments