Ty Cobb 3000 Hits August 19th, 1921
Ty Cobb became the fourth member of the 3,000-hit club on Aug. 19, 1921
Ty Cobb became the fourth member of the 3,000-hit club on Aug. 19, 1921, with a single off Boston's Elmer Myers at Navin Field. Six years later, The Georgia Peach collected his 4,000th hit. Cobb held 90 major league records when he retired and remains the all-time leader in career batting average (.367).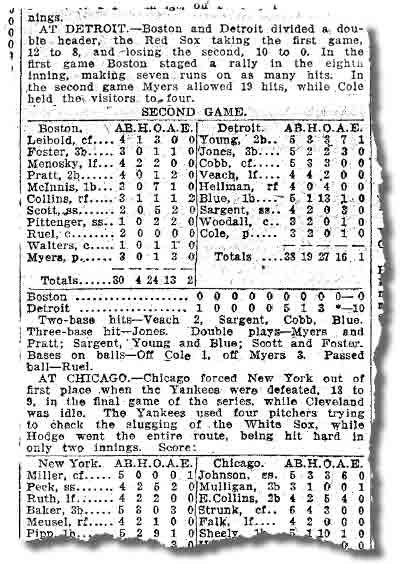 By
The Baseball Page
Related Content
This day in baseball history
March 01
1993

On March 1, 1993, New York Yankees owner George Steinbrenn ...

1969

On March 1, 1969, New York Yankees legend Mickey Mantle anno ...

1965

On March 1, 1965, future Hall of Famer Roberto Clemente miss ...
More Baseball History
Tagged:
Login
or
register
to post comments